Clear Vision With Added Convenience
If you wear glasses, you've probably thought about what it would be like to spend a day or 2 without them. Contact lenses can offer you crisp, clear vision, without the frames.
There are many reasons why you might want to try contact lenses. They won't slip down your nose when you go to the gym, you don't have to worry about them breaking when you play sports, and they won't fog up during inclement weather.
Contact lenses are convenient. But, it's important to remember that they are a medical device. They must be properly fit to your eyes by a professional optometrist.
If you have ever wanted to try contact lenses, book your appointment at Eagle Vision today!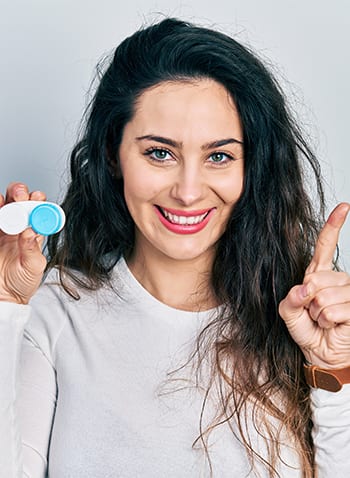 First-Time Fittings
Contact lenses sit on the surface of the cornea, so it is important that they fit properly. Comfort is key when wearing contact lenses.
Contact lens exams include tests that are not always performed in regular eye exams, so if you are considering contact lenses, be sure to let us know when you schedule your exam. We will need to book a little extra time during your appointment to assess your eyes and make sure we prescribe the right lenses for you.
Our contact lens exams include questions about your lifestyle, habits, and eye health history. We ask these questions to determine which type of contact lens might be the best fit for your needs.
To get started with wearing contacts, book your exam and fitting today.
Our Technology
We pride ourselves on a precise contact lens fit to help you achieve optimal comfort. We have invested in technology that helps us provide you with a better lens fitting experience.
Corneal Topography
Corneal topography creates a 3D map of the corneal surface, letting us assess how the eye and the lens will work together.
The more we know about your cornea and its shape, the better lens fit you get.
Contact Lens Types
We can prescribe many different types of contact lenses to help you get the best results. Here are just a few of the lens types we have to offer:
Getting the Most from Your Lenses
Once we determine the perfect style of lenses for you, we will provide you with all the tools and education to use them safely and comfortably.
We will train you on the proper insertion and removal techniques, and provide hygiene advice for caring for your new lenses. If you have any questions, even after your appointment, please do not hesitate to get in touch with our team or book a follow-up appointment.
Of course, if you experience discomfort with your lenses at any point, we are here to help. Clear, comfortable vision is our goal!
Our Brands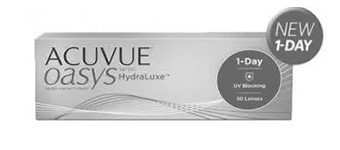 Acuvue Oasys 1 Day
Tired or heavy eyes and challenging environments are the number 1 complaints users have with contact lenses. Acuvue's innovative HydraLuxe™ with tear like properties keep your eyes moisturized all day, leaving you feeling comfortable and able to focus. Performance and excellent vision give patients the peace of mind they need in a disposable lens.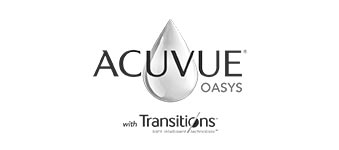 Acuvue Oasys With Transitions
ACUVUE® OASYS with Transitions™ The Contact Lens That Knows Light™! These contacts are the first lens of their type to act like traditional transitions lenses- they darken when exposed to sunlight, ensuring all-day, anywhere comfort! These lenses also filter UV rays and harmful blue light, promoting long-lasting eye health.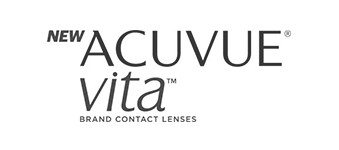 Acuvue Vita
Wearing lenses for month long stretches can be discomforting. Constantly using drops to rehydrate or even removing them is not an enjoyable experience. Acuvue's HydraMax™ Technology helps maintain hydration levels from the start of the month until the end. Patients agree, Vita lenses provide superior comfort from week 1 to week 4.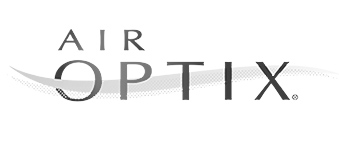 Air Optix
Utilizing silicon hydrogel technology, Air Optix contact lenses are well known for comfort and oxygen permeability. They are available in a variety of prescriptions and varieties, including toric lenses.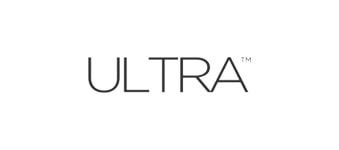 Bausch + Lomb Ultra
Bausch + Lomb ULTRA with MoistureSeal Technology are ideal for people who spend time on digital devices. With each lens' ability to prevent dehydration caused by reduced blink rates Bausch and Lomb ULTRA patients have agreed that they experience superior end of day vision. Enjoy the benefits of protection against blurred vision, eye strain, and tired eyes along with the crisp clear vision from all Bausch and Lomb lenses.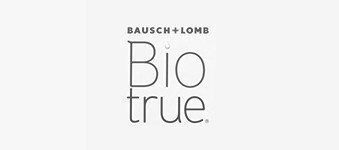 BioTrue Dailies
Inspired by the natural biology of the eye, BioTrue offers patients all day comfort and crisp, clear vision. Using the natural moisture levels of the eye and designed to mimic your own tear's hydration on the surface of the lens, BioTrue Dailies have a 91% satisfaction rate with patients. Of course, High Definition Optics and UV protection come standard.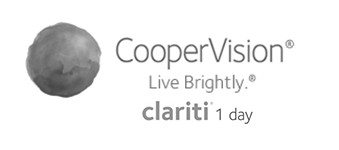 Clariti 1-Day
All Clariti 1-Day lenses feature high water content — a key feature for comfort. AquaGen™ technology makes it possible. The AquaGen™ process creates a lens that naturally attracts and binds water molecules to the lens surface, so your eyes can stay moist and comfortable throughout your day.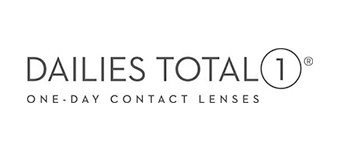 Dailies Total 1
Discover a new era in contact lens comfort. Designed with a surface of over 80%* water content, nearly the same as the surface of your eye, Dailies Total 1 leave a feeling of exceptional comfort until the end of your day.

MiSight
The MiSight® 1 day lens is clinically proven to slow the progression of myopia when initially prescribed for children 8-12 years old*.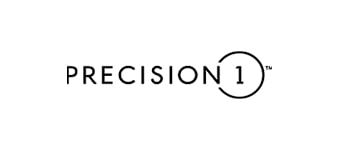 Precision 1
With a microthin layer of moisture that is over 80% water, you'll experience improved comfort and better hydration to support a stable tear film, so your vision remains precise. Class 1 UV Blocking helps to protect your eyes year-round from the sun, and with daily disposable contact lenses there is no need to worry about storage or cleaning. Precision1® lenses are easy to wear and easy to love.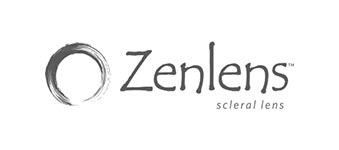 Zenlens
Zenlens scleral lenses are designed to bring ultimate comfort and stability. These remarkable lenses can be fine-tuned to give the ideal fit. Zenlens contacts are an excellent choice for visual clarity and ocular comfort.
Our Location

Our Address
4408 East Pony Express Parkway, Suite A

Eagle Mountain

,

UT

84005
Hours of Operation
Monday

:

9:30 AM

–

5:30 PM

Tuesday

:

8:30 AM

–

5:30 PM

Wednesday

:

8:30 AM

–

5:30 PM

Thursday

:

8:30 AM

–

5:30 PM

Friday

:

7:30 AM

–

3:30 PM

Saturday

:

CLOSED

Sunday

:

CLOSED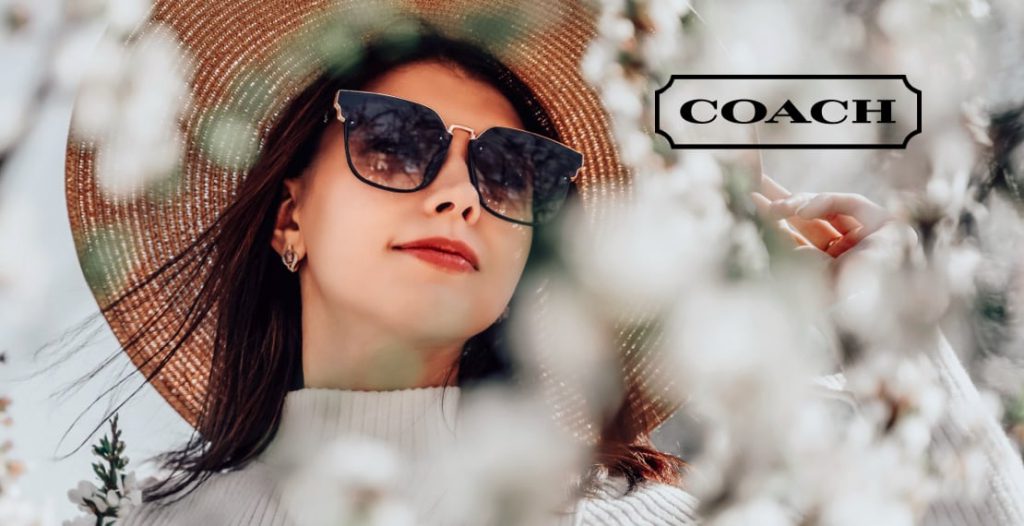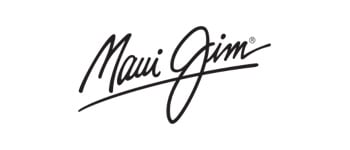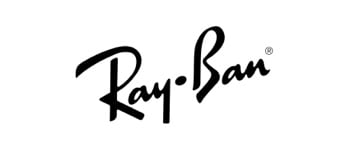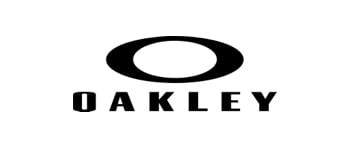 Our Google Reviews

our Testimonials
We have visited Eagle Vision three separate times now and have had a spectacular experience each time.
In the two instances that were emergencies, the staff got us into the doctor immediately. When we arrived at the office, we were treated so considerately and taken care of in a timely manner. The Dr is very knowledgeable and personable with all ages. What I appreciate most is that he takes his time with each patient; we have never felt rushed or that we only had so much time with him.
In one instance, my daughter had the end of a spiral notebook caught in her eye. We were able to see Dr. Barney immediately. He and the office staff took such good care of our little girl. They also saved us a great deal of money compared to visiting the ER and we got SUCH better service and consultation.
I HIGHLY recommend this office to anyone. We won't be going anywhere else for our vision needs. It's a longer drive for us, but well worth the time.
M. Green
Dr. Barney did a great job with my 5 year old son. It was his first time getting his eyes checked and he helped him not to be nervous. It all went very smooth and professional. Great office! Great Dr.!
H. Wolfe
Love having an eye doctor close to my home that accepted my insurance. Did a great job with both me and my children. Very friendly and thorough. Good selection of frames.
J. Gonzalez
Everything went well. The staff was friendly, knowledgeable and got me into my appointment quickly. I thought it was better experience than going to one of those in-store optical centers, which would have cost the same amount or more.
L. Hardy
Dr Barney, Thanks so much for all the help. I have had my exam, prescription, and glasses taken care of. Thank you thank you thank you!!! I also had 3 other family members go to Dr Barney.
Special thanks for offering to fix an older pair of glasses as well. I will try to round up the parts 🙂
Thanks for the text messages keeping me informed of appointment as well as the one about my frames being ready for pick up.
Rock on!
J. Peterson